Thank you to Penthea for entering my little competition. She is the new owner of a lovely pair of Vintage Christian Dior Hosiery.....they are in the mail!
Penthea is also the owner of a wonderful Vintage
shop
on Etsy and a
Cafe
in Ballarat, both named Vegas and Rose (and you can find out on her website how that fantastic name came about)
I secretly think Penthea is Super Woman as she also has 2 small children - I don't know how she does it! But she always has a smile on her face and she is probably one of the lovliest ladies you will ever meet. So if you live near Ballarat, drop in and grab a fantastic cup of coffee, a delectable home-made treat and buy yourself some gorgeous vintage!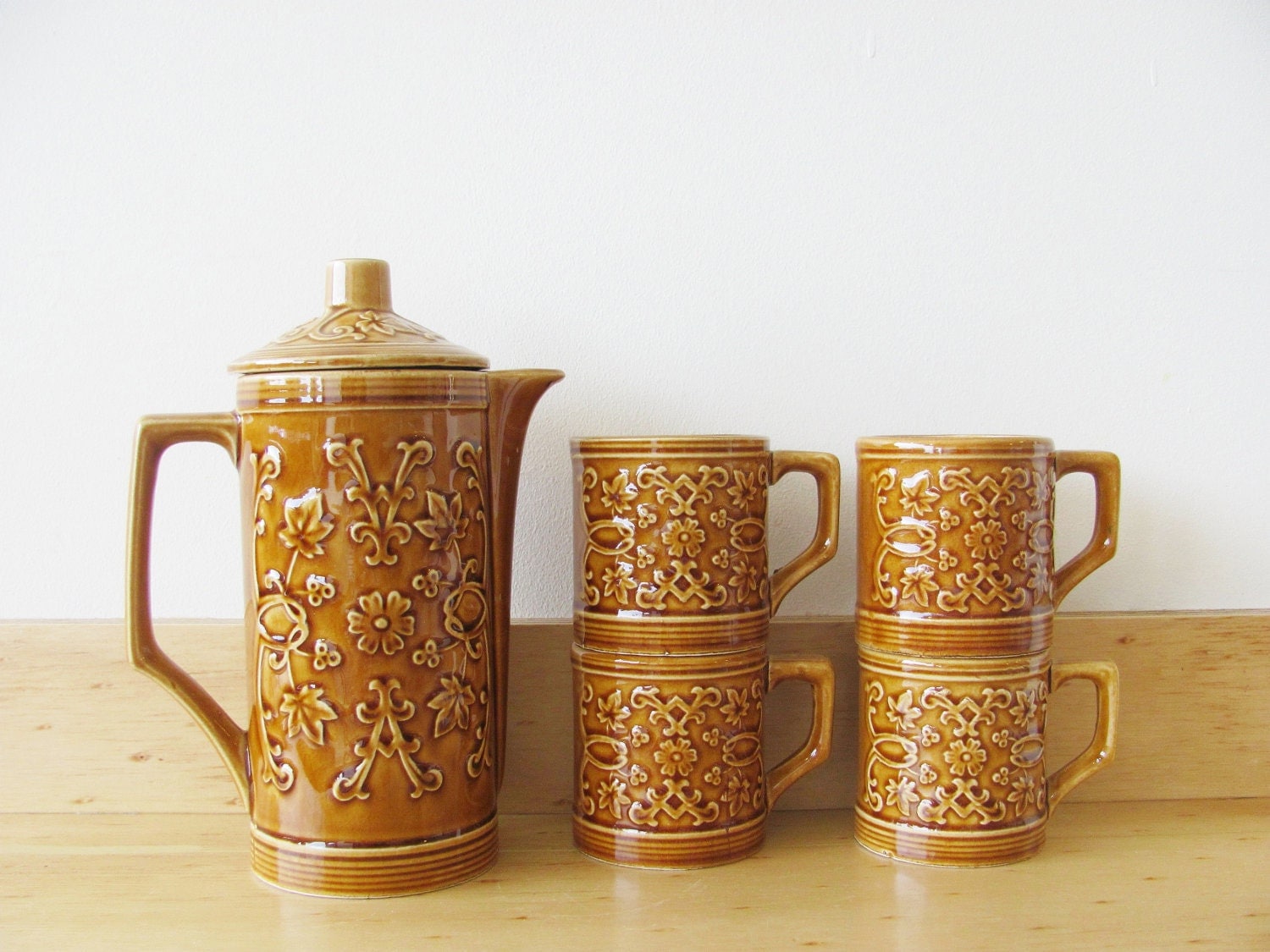 Photo by Penthea Marshall-Radcliffe of Vegas and Rose/ Vintage 1960s Coffee Pot and 4 cups. Made in Japan